Home »
Impact on Partners
Our Impact
Impact on Partners
At Reach for Change, we believe that when you pair the best people in the business field alongside the best entrepreneurs in the social field, really great things start to happen. This is why we place such a high value in our partnerships with organizations that share our passion for improving children's lives and who enable us to maximize our impact to change the lives of hundreds of thousands of children across Africa every year. We are immensely grateful to our partners Tigo (Millicom), Bayport, Modern Times Group, UNICEF and the EU and the H&M Conscious Foundation for their continued support and belief in our work.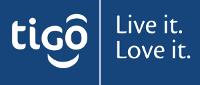 Tigo: Tigo (Millicom) has been supporting Reach for Change for the past four years in Tanzania, Rwanda, the Democratic Republic of the Congo, Tchad, Ghana and Senegal. Every year, Tigo and Reach for Change put on a Digital Changemakers competition which locates  two brave, smart and passionate social entrepreneurs in each of the six countries where we work. The winning Digital Changemakers are selected for their innovative digital solutions that respond to pressing issues for children across the continent. Winners receive funding of USD 20,000 or more, as well as access to our Incubator program.
In addition to providing substantial funding for the Digital Changemakers, Tigo also contributes to the Incubator program by providing access to technologies and expertise that help social entrepreneurs to develop their organizations and expand their impact.
Tigo is a brand of Millicom, an international telecommunications and media company. Millicom offers various digital products and services to more than 60 million customers in fourteen markets in Africa and Latin America. To learn more about Millicom and its Tigo brand, visit www.millicom.com .

"Tigo is championing the internet and the powerful role of digital technology to advance people's lives both financially and socially. Tigo Digital Changemakers is a wonderfully powerful story enabling us to not only help entrepreneurs to make their dreams reality, but to also help people bring about positive and sustainable differences to the lives of hundreds of thousands of children."
- Cynthia Gordon -  Millicom Africa CEO
---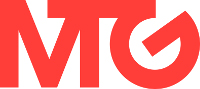 Modern Times Group: As one of the founding partners of Reach for Change, MTG has played a big role in the development and expansion of Reach for Change throughout the world. MTG's TV1 Tanzania and Viasat 1 Ghana channels run campaigns to find Game Changers who are making a big impact on the lives of children. From health to educational initiatives, Tanzanian and Ghanaian Game Changers have been enabled to change the world for children with financial support, professional coaching and media exposure to help them build sustainable ventures that will impact children for years to come.
MTG is a leading international entertainment group. MTG has operations spanning six continents which include TV channels and platforms, online services, content production businesses and radio stations. To learn more about MTG, visit www.mtg.com .
---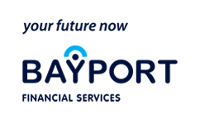 Bayport: Thanks to Bayport Financial Services, outstanding teachers in Ghana have found the support they need to make a big difference in students' lives over the past two years through the Bayport Teacher Innovation Competition. The competition identifies and supports teachers in Ghana who have innovative ideas to improve education for children and youth. Since 2014, Bayport and Reach for Change have provided 13 exceptional teachers with financial support - a grant of up to GHS 7,000 - along with a advice and coaching to help them develop and scale their ideas.
Bayport Financial Services is a non-banking financial institution that provides customers in developing countries with access to credit and financial solutions, but most importantly, provides them with a chance for a better life. Bayport serves customers in Botswana, Ghana, Mozambique, South Africa, Tanzania, Uganda, Zambia, Colombia and Mexico are provided with unique and tailored financial services, which range from short, medium and long-term loans to transacting services, insurance and savings options. To learn more about Bayport, visit www.bayportfinance.com .

 "What I found most inspiring was the assistance from Reach for Change that helped Bayport identify a CSR programme that engaged social entrepreneurs whose projects are scalable, transcend time and have a positive impact on the beneficiaries. In addition, this satisfies our corporate objective of better engaging our customers, employees and improving on the brand image." - Angela Leibel - Deputy Managing Director, Bayport
---

UNICEF and the EU: With the support of UNICEF Ghana and the European Union (EU), the iIMAGINEghana Challenge identified 7 social innovators from Ghana with the passion and potential to make a strong positive impact on the lives of children. The goal of iIMAGINEghana is to create lasting change for children specifically in the sectors of education; child protection; health and nutrition; water, sanitation and hygiene; and youth participation.
UNICEF Ghana is an arm of the international United Nations Children's Fund (UNICEF), a leading humanitarian and development agency working globally for the rights of every child. Child rights begin with safe shelter, nutrition, protection from disaster and conflict and traverse the life cycle: pre-natal care for healthy births, clean water and sanitation, healthcare and education. To learn more, visit www.unicef.org/ghana .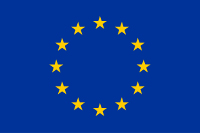 The EU is a unique economic and political partnership between 28 European countries that together cover much of the continent. One of the EU's main goals is to promote human rights both internally and around the world. Human dignity, freedom, democracy, equality, the rule of law and respect for human rights are the core values of the EU. To learn more, visit www.europa.eu .

 "It has been inspiring to work directly with highly motivated change leaders who are determined to see their ideas come to life and who are open to work with us to tailor their solutions further to the needs of the most disadvantaged. All of our seven innovators have something unique and inspiring in their solutions, and we want to see all of them reaching their full potential."
- Clemens Gros - Monitoring & Evaluation Specialist, UNICEF
---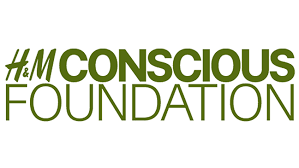 H&M Conscious Foundation: We had the pleasure of working with the H&M Conscious Foundation as a new partner in 2015! Together with the Foundation, Reach for Change is working in Ethiopia with the goal of Strengthening Young Women & Children by Investing in Social Entrepreneurs. The project aims at  positively impacting the lives of women, youth and children in Ethiopia by building the capacity of local social entrepreneurs to drive social development on a large scale.
The H&M Conscious Foundation is an independent non-profit global foundation, initiated by the fashion company H&M. The mission of the Foundation is to create long lasting positive change and improve living conditions by investing in communities, people and innovative ideas. Through partnerships with prominent organizations around the globe, the Foundation drives change within three focus areas, as chosen by H&M employees and customers: Education, Clean Water and Strengthening Women. To further improve living conditions the Foundation supports innovative ideas that contribute to safeguarding the earth's natural resources, and it can also provide emergency relief in countries where H&M operates. Today, the Foundation is funded by the Stefan Persson family, founders and the main owners of H&M. Read more about H&M Conscious Foundation by visiting www.hm.com/consciousfoundation .

 "The H&M Conscious Foundation truly values the collaboration we initiated in 2014 with Reach for Change. Reach for Change's working method helps social entrepreneurs become financially sustainable. We find this aspect very important, as it will ensure that the positive impact will continue beyond the project years."
- Luisa Book - Project Manager, H&M Conscious
---

Kavlifondet: The Kavli Trust, of the Norwegian food group Kavli, supports social projects all over the world. Their focus is to select a small number of potentially large-scale projects over several years to unsure sustainable social change is impacted. We are delighted that they have chosen to partner with Reach for Change Africa to scale local innovations transforming Education in Ghana. This partnership is supporting four social entrepreneurs in Ghana across 2016 who are working to improve education with grant funding and training and coaching from Reach for Change and their Incubator program, to enable them to develop their ventures to have measurable social impact, scale and work towards system change.
---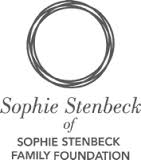 Sophie Stenbeck Family Foundation: Sophie Stenbeck of the Sophie Stenbeck Foundation is a philanthropist, social entrepreneur and angel investor who has been actively involved in the creation of Reach for Change. The Foundation is proactive in seeking out interesting initiatives and individuals working for children's rights so we are delighted that Sophie has chosen to partner with Reach for Change Africa with the launch of Women Innovate. Women Innovate is an initiative to enable high impact women social entrepreneurs to scale faster by providing them with opportunities for funding, mentoring, learning and experience sharing with other senior business women in Ghana, Chad, DRC, Rwanda and Tanzania. We hope to grow this initiative to support more women in more countries across the continent.
---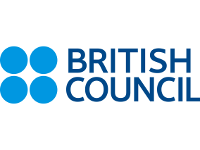 British Council: Reach for Change is proud to partner with British Council in Ghana. Established in Ghana since 1943, the focus of their work is on creating and enhancing learning opportunities and building access and understanding between Africa and the global community. In addition to their core focus areas in education, the arts and society they now also have a social entrepreneurship agenda and strategy and have chosen to partner closely with Reach for Change in this. We have participated in their Business Investment Readiness program between Ghana and UK to foster capacity building for organization supporting social entrepreneurs which has been a great success in bringing best practice and training from the UK to our team in Ghana. In addition they are Keystone partners putting time and financial investment into SE Ghana, the social entrepreneurs network we launched in Ghana in December 2015 to drive policy, research, fundraising, learning and innovation for the social entrepreneurship eco system in Ghana.