Home »
Didier brings mobile health to rural children in Chad
Our Impact
Didier brings mobile health to rural children in Chad
Didier's participation in the Incubator for the past two years helped him to transform his work into a sustainable, stable organization.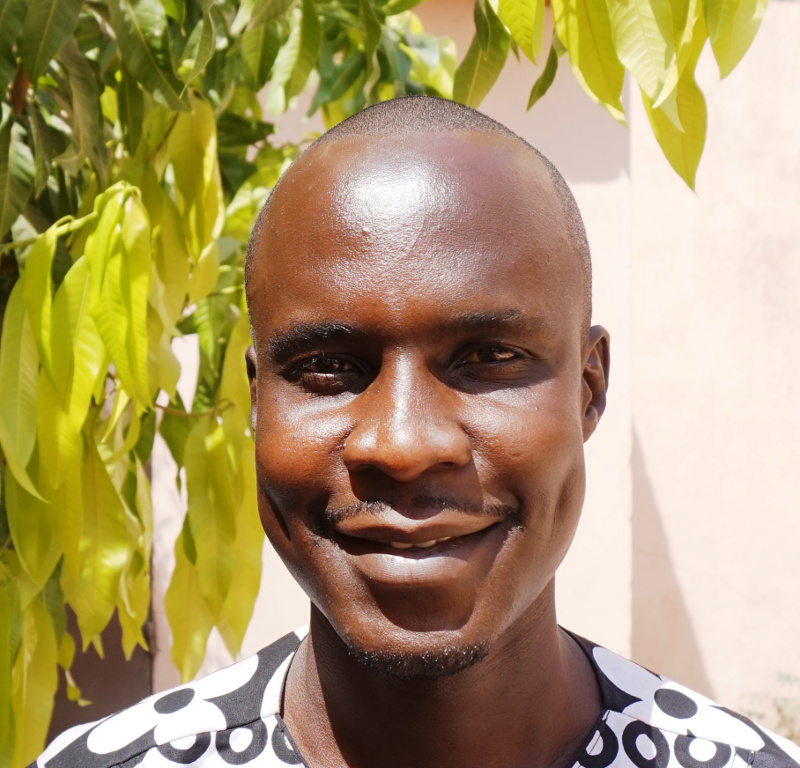 Didier Lalaye's story of becoming a life-saving social entrepreneur didn't start off with instant success. But Didier had an idea with big potential, and Reach for Change wasn't about to let him slip away.
As a doctor in Chad, Didier was saw a rising number of infections of bilharzia, especially among children and he knew he needed to do something to stop it.
Bilharzia or schistosomiasis is a disease caused by small parasites. It is a treatable illness, but one that can lead to very serious complications if it is not dealt with early. 
The disease is Chad's second largest public health concern.
"More and more people were becoming infected, and patients were coming in with advanced stages of the infection, making them more prone to serious health ailments such as infertility and bladder cancer," Didier says.
Didier brought this issue to a Reach for Change and Tigo & Reach for Change Competition in Chad in 2013, where he presented his idea of bringing early testing to children in rural areas where they were most vulnerable. At the time, Didier had nothing more than the idea in place, and the judges felt he wasn't ready to become a Change Leader just yet.
But instead of saying so long to Didier, Reach for Change recognized his potential and brought him into its Lab (a lead-up to the Accelerator program), where Didier got a small amount of funding to get his idea off the ground. Over the course of the year, Didier was encouraged to integrate digital technology into his solution to tackle bilharzia – which is exactly what he did with support from Tigo and Reach for Change – and he began rolling out his project in rural Chad.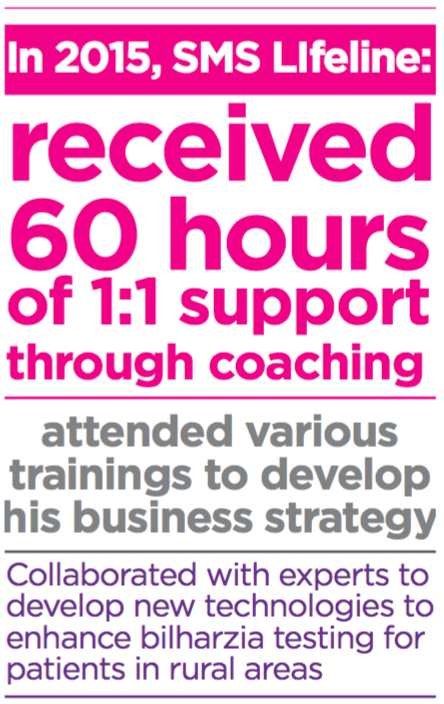 Didier's technology involves sending teams of technicians to deliver door-to-door testing for the infection. Results are then sent to patients and families via SMS. Where necessary, medical treatment regimens are also communicated via text message and medicines are delivered straight to patients' homes.
By 2014, it was clear that Didier's idea was on the right track, and had the potential to make a big difference in the health of children's lives in Chad. For the second time, Didier presented his project – now called SMS Lifeline – at the Tigo Digital Changemakers competition, and he won access to the Reach for Change Incubator and support of U.S. $20,000 annually. 
Didier's participation in the Incubator for the past two years helped him to pick up communications skills to effectively share the importance of his work and has got valuable advice on how to effectively scale his organization to test more children. He has also learned how to transform his work into a sustainable, stable organization.
In 2015, Didier devoted his time to ramp up his digital technology factor: he spent time in the Netherlands to develop a small microscope that attaches to a mobile phone to test for bilharzia – making the much needed testing even more accessible for people in remote areas.
Didier has built his bright idea into a major initiative that ensures that children, regardless of where they live, have access to proper medical care to lead healthy happy lives. We can't wait to see what 2016 has in store for Didier and SMS Lifeline!