Home /
Keur Yaye wins the 2020 Innovating for Mothers Challenge
Keur Yaye wins the 2020 Innovating for Mothers Challenge November 23, 2020 in Press releases
DAKAR, SENEGAL (November 23, 2020) -- Keur Yaye, an initiative spearheaded by Mbathio Dieng of the AGORA association, has won the 2020 Innovating for Mothers Challenge and has been selected to receive twelve months of business incubation in addition to €20,000 Euros in seed-funding to kick-start their social enterprise in the Reach for Change Senegal Incubator. Keur Yaye is an innovative project with a community approach that uses new technologies to identify women with high-risk pregnancies and then assists them with dedicated transport and lodging in proximity to obstetric hospitals to ensure they get the care they need at the time of delivery. The Innovating for Mothers Challenge was made possible by Mothers at Risk, a Brussels-based non-profit organization committed to helping save lives in pregnancy and childbirth and The Ella Fund, a philanthropy fund that seeks to empower girls and women through education, healthcare and entrepreneurship. Reach for Change, together with its partners, kicked off a search earlier this year for Senegalese entrepreneurs with innovative projects that tackle the challenges facing maternal and neonatal health. Over one hundred of entrepreneurs showed interest, and following a multi-step selection process Keur Yaye emerged as the winner.
A jury made of experts in the maternal health field was held to select the winner from three finalists. The jury consisted of the Chair, Dr. France Donnay, former Senior Maternal Health Programme Officer at Bill & Melinda Gates Foundation; Dr. Erin Gainer, Founder of The Ella Fund; Dr. Rachel Hammonds, Trustee at Mothers at Risk asbl; Adama Kane, Founder of Jokko Santé; Dr Isabelle Moreira, a gynaecologist and expert at UNFPA; and Dr Yaye Fatou Gueye, gynecologist at HPD. The jury selected Keur Yaye as the winner based on its 3-pronged approach of:
Providing an innovative maternal transport service called Yaye Dem Dikk
Having a technology-based systematic approach for identifying and following-up pregnancies, including high-risk
Developing a referral system and the first maternal waiting home for expectant mothers in the region. The initiative will be piloted over a 12-month period in 50 villages across the St. Louis region.

The winning project also illustrated a strong potential to have a tangible, measurable impact on pregnant women and a business model with potential for sustainability. As winner of the Innovating for Mothers Challenge, Keur Yaye will receive €20 000 in seed funding and technical and business support.
The two runner-ups for the Challenge, which will receive smaller awards and incubator support, are:
Njureel: Led by Awa Ndiaye, Njureel is a telemedicine web/mobile application that helps pregnant women to consult a doctor without traveling (except in instances where the doctor recommends an in-person appointment). The app also allows pregnant women to receive confidential psychological assistance provided by social workers from wherever they are based.
Sunu Jigeen: Led by Ousmane Ly of Corpus Médical, Sunu Jigeen is a multi-pronged initiative comprising an educational app focused on maternal and child health, enriched flours to combat malnutrition, medical information and screening campaigns in rural areas, and a sponsorship program to enlarge access to health insurance.
Speaking on the competition, Erin Gainer, the Founder of the Ella Fund, said:
"When we launched the Innovating for Mothers Challenge it was unclear how much interest it would generate, especially with the world focused on COVID-19. We have been impressed and heartened by the enthusiasm, creativity and commitment of all of the Senegalese entrepreneurs who responded to our challenge, and we are delighted to be able to back all three finalists with some level of financial and technical support."
Speaking on the selection, Diana Perez-Buck, the Founder of Mothers at Risk, said:
"We have been very impressed by the entrepreneurial spirit and dynamism of the semi-finalists and of the three finalists of the Innovating for Mothers Challenge. It has been wonderful to connect with Senegal's nascent ecosystem for innovation and social enterprise. We are excited to work with Mbathio Dieng and her team in their journey to pilot the Keur Yaye initiative, and in their goal to eventually scale their impact across Senegal. We were also impressed by the enthusiasm and potential of the 2 runner-ups, Njureel and Sunu Jigeen. We want to honor their initiative by awarding a smaller grant to each as well as technical support to help them make progress on their projects and help forge strategic partnerships."
Speaking on the Incubator program, Mayacine Diop, the Reach for Change Senegal Country Manager, said:
In addition to the €20,000 Euros in seed-funding, Keur Yaye will receive technical support for the design and successful implementation of this project, and Reach for Change will provide business model support to strengthen the design of the Yaye Dem Dikk service through the Senegal Incubator Program. The Reach for Change Senegal Incubator is designed to support social innovators to develop their solutions further and maximize their impact, helping them to navigate the early stages of business growth. Over the course of twelve months, the program will provide the winner with intensive and expert individual and group training, organized visits to established businesses for market research and professional mentoring."
Keur Yaye will begin the twelve month Incubator program in January 2021.
About Mothers at Risk
Mothers at Risk (MAR) is a Brussels-based international non-profit organization committed to helping save lives in pregnancy and childbirth. We provide funding and technical support to local partner organizations to improve the quality and availability of maternal and neonatal health services, with the shared goal of achieving better outcomes for mothers and babies during the prenatal, delivery and post-natal period.
About The Ella Fund
The Ella Fund is a donor-advised philanthropy fund devoted to empowering girls and women through healthcare, education and entrepreneurship. The Ella Fund invests in innovative approaches across various geographies and is proud to champion social entrepreneurship as a means of effecting lasting impact.
About Reach for Change
Reach for Change is a non-profit organization that supports social entrepreneurs who are solving the most pressing issues facing children and youth in 17 countries worldwide. It runs innovation competitions, accelerators and incubators that unleash the power of entrepreneurship and innovation to create a better world for children. Reach for Change first launched its African operations in Ghana in 2012 and has since expanded into Senegal, Chad, Ethiopia, DR Congo, Rwanda and Tanzania. To learn more, visit africa.reach for change.org.
Media contact
Tadzie Madzima
Regional Communications Consultant (Africa), Reach for Change
Email: [email protected]
Sira Niang
Program manager Senegal
Email: [email protected]
Related Posts
Subscription
Post categories
Popular posts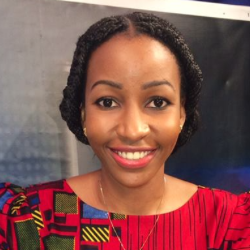 Transforming Africa through Social Entrepreneurship
Read more »
---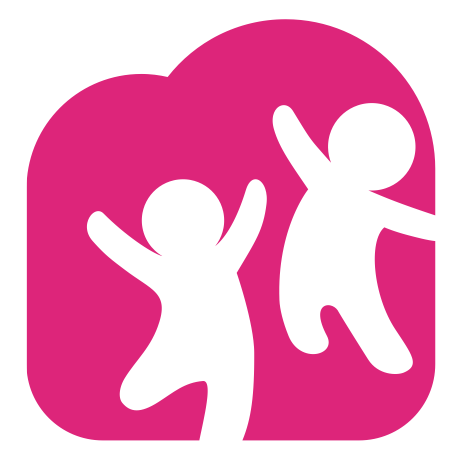 Reach for Change seeks 45 social entrepreneurs for its Accelerators in Ethiopia
Read more »
---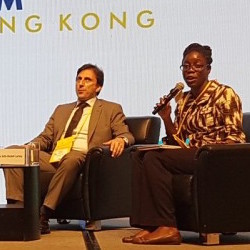 Reach for Change Africa shares Africa's social enterprise stories with the world
Read more »
---
Tags