We are Reach for Change Africa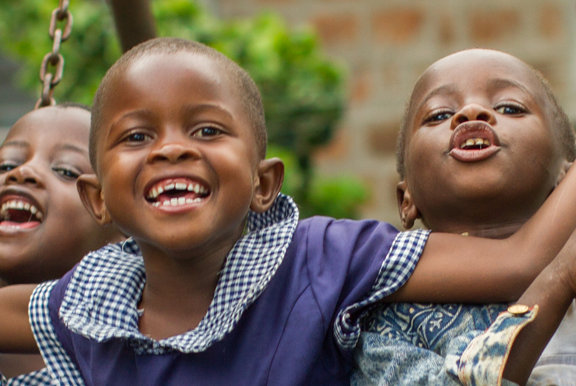 We believe that local solutions from Africans are the best way to effectively combat poverty and other socio- economic problems pressing our continent today. 
Supporting social entrepreneurs in Africa aligns with our mission to mobilise a global movement of smart, brave and passionate change agents, building a better world for children. 
We do this by turning passion into reality for driven, brave and ambitious social entrepreneurs and innovators. We run campaigns to find strong entrepreneurs with a passion to make a difference for children. We support these entrepreneurs to turn their dreams into sustainable and scalable ventures with the power to alter societies, creating better lives for children. 
We believe that one voice makes a difference and that everyone has potential to create change.  Social entrepreneurship has the power to create lasting, systematic change for children. Social entrepreneurs are our change agents in the social sector who serve society by recognizing and relentlessly pursuing new opportunities and by continuously innovating, adapting, and learning new ways of creating social impact. Social entrepreneurship is leadership that facilitates societal transformation.
What makes Reach for Change Africa special?
We have footprints in 7 African countries
 We have staff on the ground working in each of these countries, working with committed partners. Meet our team here. 
We are supporting over 100 social entrepreneurs in Africa
 We are empowering innovative, local, early-stage entrepreneurs to grow and create sustainable change rather than just distributing grants or implementing top-down solutions. We do this through our Incubator and Accelerator programs.
We run innovation competitions regionally every year
With the help of our partners; Tigo (Millicom), the Kavli Trust, MTG, Bayport, UNICEF and the EU we run numerous challenges that change the lives of children every year.
We impact hundreds of thousands of African lives every year
Through our accelerators and incubators, we have empowered our Change Leaders to scale their ideas and innovations to impact hundreds of thousands of lives of children, youth and women every year.
How we do it
Reach for Change merges the smartness and result-focus of the business sector
with the relentless passion of the social sector to solve pressing issues for children.
In short, we bring together the best of two worlds to create a new, better one.
Watch how!