Partnering for Change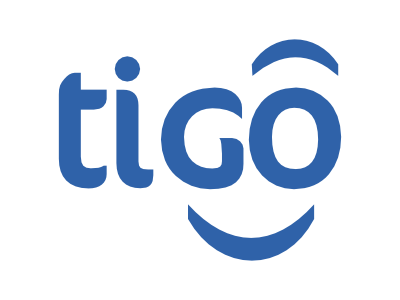 Tigo and Reach for Change are supporting changemakers 
We are proud to have Tigo (Millicom) as the Regional Senior Partner for Reach for Change in Africa. Together with Tigo, we identify and support social entrepreneurs with innovative ideas to transform society and the lives of children in the region. Since 2011, we have invested in these entrepreneurs by giving them organisational funding worth $25,000 every year for at least 3 years and mentorship. Together, our partnership has impacted the lives of over 1 million children!
The Tigo Digital Changemakers program has run accelerators and incubators across Africa namely, Ghana, Chad, Tanzania Rwanda, Senegal and DR Congo.  For Tigo, supporting digital social entrepreneurs aligns well with their strategy to create a digital transformation in Africa. As one of the most dynamic digital lifestyle brands, this flows down to everything they do, including their Corporate Responsibility initiatives.
Tigo strongly believes that local solutions from Africans are the best way to effectively combat poverty and other socio-economic problems pressing our continent today. This is why Tigo has for many years been deeply involved in addressing challenges faced by children and society in Africa through different community engagement projects in partnership with government institutions as well as non-governmental organizations operating in the country. As the regional senior partner, Tigo contributes not only funding, but also helps implement the program and supports the social entrepreneurs with technology and expertise.
For more information about Tigo, visit www.millicom.com
Bayport and Reach for Change are supporting innovative teachers
Bayport Financial Services (Ghana) 'Bayport' is a Non Banking Financial Institution, with subsidiaries in Ghana, South Africa, Zambia, Uganda, Tanzania and Botswana. Bayport is a senior partner of Reach for Change in Africa. Since 2014, Bayport and Reach for Change Ghana have jointly run the Bayport Teacher Innovation Comeptetition which seeks to identify and support teachers in Ghana with innovative ideas that can improve education for children.
The program looks for innovative teaching solutions that will contribute to improving education for children and youth. The winning teachers receive support to develop and then scale their ideas to become financially sustainable and reach as many children as possible. Since 2014, the program has supported a total of 15 teachers who have, in turn, produced innovative new solutions to bring quality ecucational initiatives to students all across Ghana.
Supporting social innovation strongly resonates with Bayport Ghana's values of responsibility, empowerment and innovation as they care very deeply about the welfare and success of teachers who are equipping future generations to succeed. It is a delight to partner with an organisation that can invest and celebrate the innovative teachers of Ghana who work hard to teach our children by helping them spread their ideas to help even more children. Bayport believes that the solutions to some of the problems education in Ghana face will come from innovative teachers who understand the issues deeply and have creative solutions and the entrepreneurial drive to make a big change happen in education.
For more information visit: www.bayportghana.com
Unicef, EU and Reach for Change are supporting social innovators
In 2014 UNICEF Ghana, the European Union and Reach for Change launched a competition called iIMAGINEghana to find and support social innovators with solutions that drive education, child protection, health & nutrition, water sanitation & hygiene, and voice and youth participation. The program currently supports 7 social entrepreneurs in the Reach for Change incubator programme who are making a big impact on children's lives, as well as making important systemic contributions to the UN's 2030 Sustainable Development Goals. 
To find out more about the iIMAGINEghana competition please visit reachforchange.org/iimagineghana
To learn more about UNICEF Ghana please visit www.unicef.org/ghana/ 
To learn more about the European Union please visit www.europa.eu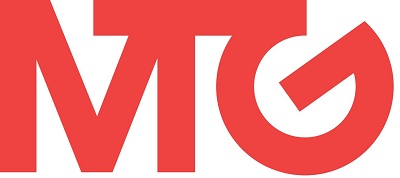 MTG and Reach for Change are supporting Game Changers
Modern Times Group (MTG) is an international entertainment group with operations that span four continents and includes free-TV, pay-TV, radio and content production businesses. MTG is one of the co-founders of Reach for Change and in 2014, stepped up the collaboration with Reach for Change by launching local social initiatives to improve the lives of children in Tanzania and Ghana.
In this collaboration, TV1 Tanzania and Viasat1 Ghana searched for local Game Changers to win a place in the Reach for Change incubator plus financial support, professional coaching and media space to gain recognition for their initiatives. Together, Reach for Change and MTG are supporting 10 Game changers in Ghana and Tanzania, 2 winners and 8 finalists. MTG does this because they care for about the communities they operate in.
MTG wants to be part of making a positive change for the future and believes that one of the best ways of doing so is through helping children in their education and development. MTG is also a company with deep entrepreneurial roots, and wants to help new entrepreneurs to make societies better. They are passionate about responsibility, and want to contribute to a positive change in society. By engaging with Game Changers, Reach for Change and MTG can give social entrepreneurs the right tools to develop their ideas and business cases. Additionally, by putting the Game Changers in the spotlight, we can inspire others to make their ideas a reality.
For more information about MTG, visit www.mtg.com