Home »
Felix is working to reduce drowning deaths in Ghana
Our Impact
Felix is working to reduce drowning deaths in Ghana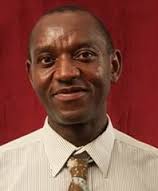 In a Ghana, where fancy buoys and lifesaving rings can be expensive and sometimes a bit challenging to find, a little creativity is required when it comes to locating lifesaving equipment.
For Felix Uzor, that creativity comes in the form of a large, empty Jerry Can tied to a rope, and the logic: "If it can float, it can save a life!"
Ghana sits on the Atlantic Ocean and has dozens of rivers and lakes and with the severe flooding in Accra in June, water safety education is of critical importance. Drowning is the leading cause of accidental death among children in Ghana between the ages of 10 to 19.
It's a sobering statistic, but one that Felix is determined to change.  The upside is that such deaths are preventable and he has been working for years to educate Ghanaians about water safety.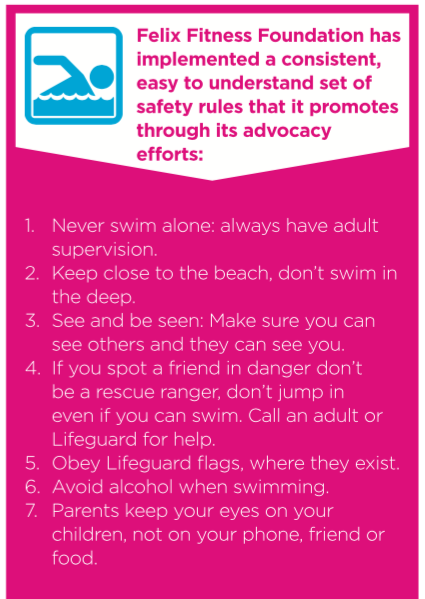 Felix Fitness Foundation's drowning prevention and water safety program has trained more than 31,000 young people in 2015 alone - and with such big numbers, it is contributing to the system change that Felix is aiming to create in Ghana.  
Whether it's a long stick, a lifejacket or a Jerry Can, young people are taught how to save the lives of other people without putting their own lives at risk through the foundation's junior lifesavers program as well as through education in schools. Depending on their ages, children are taught water safety skills, basic and advanced rescue skills and CPR through the foundation. Felix Fitness Foundation also provides workshops for parents and caregivers to educate them about how to protect their children from drowning or other water-related accidents.  
Felix's program has received worldwide recognition for its excellent quality according to international standards. In 2015, he successfully got support from the Royal Lifeboat Institute in the United Kingdom, enabling him to run his program in numerous regions across Ghana. Star Fish International, Lifeguards without Borders, and the International Surf Lifesaving Association all in the United States, have shown interest in his program as well.
This program has also now been recognized by the Ghanaian government and is being rolled out as part of the National School Curriculum in schools across the country. In 2016, Felix Fitness Foundation will be training employees of various government departments including the Ghana Navy, Police, the National Disaster Management Organisation, fishermen and fire brigades to facilitate the formation of Ghana's Ocean Rescue team which will work to reduce the rate of drowning along the Ghanaian coast, as well as offshore drownings.